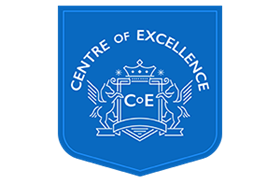 centre of excellence
Piccadilly Plaza
Manchester City Centre
Manchester

Tell A Friend
Relationship Psychology Diploma Course
Whats Involved
10 Modules
Certified Course
Accredited Course
Online study
Tutor support
No time limit for completing your course
150 hours of study
The Relationship Psychology - The Soul Mate Secret Course will examine whether it is possible to explain relationships, attraction and love. Relationships are an important part of life because we all need that sense of belonging. As humans, we crave social connections. People cannot live in isolation, although some may choose to live that way temporarily.
In this course, you will discover why you may find yourself feeling indifferent or repulsed by some, but have strong feelings of attraction towards others. Many things impact our feelings towards other people including how close we are geographically, similar personality traits and similar attitudes. All of these are significant factors when it comes to who we are more likely to form relationships with throughout our lifetime and who we are attracted to physically. If the psyche of human relationships is something you would like to learn more about, this course has everything you need and more.
This Course would suit
The course can be used as a guide to improving your own relationships or the materials can be used with clients to help couples understand one another better and improve their relationship.
Anyone who enjoys the wider subject of psychology or are interested in the psychology and science of how humans develop relationships will enjoy The Relationship Psychology – The Soul Mate Secret Course, which focuses on this specific area.
Qualification obtained
The Relationship Psychology Course will take you up to 150 hours to complete working from home. There is no time limit for completing this course, it can be studied in your own time at your own pace.
This course is registered with the CMA (Complementary Medical Association), which is internationally recognised as the elite force in professional, ethical complementary medicine by professional practitioners, doctors and, increasingly, by the general public. Upon completion of the course you can gain membership to the CMA, which in addition to supplying a professional accreditation, offers a number of benefits, all of which can be found here.
This course is certified by the IANLPC (International Association of NLP & Coaching) and the IAHT (International Alliance of Holistic Therapists), both of which are internationally recognised organisations. The IAHT certify personal development, health, fitness and nutrition courses. The IANLPC is a global support network for NLP Professionals and coaches, including the fields of Life Coaching, Hypnotherapy Business Coaching, Leadership, Nutritional, CBT, Personal Development and Holistic Therapy.
About the provider
The Centre of Excellence
"Our mission is to inspire you to live your dream life"

Whether you're looking to learn a new skill, to gain a qualification for a new career or to start a new business, Centre of Excellence can help you to achieve your goals and get to where you want to be. Our reputation has thrived by word of mouth; to us we couldn't ask for a better way to inform every
Share this course