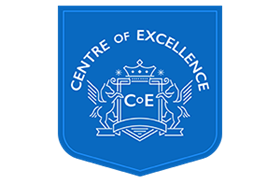 centre of excellence
Piccadilly Plaza
Manchester City Centre
Manchester

Tell A Friend
Psychology Course
Whats Involved
20 Modules
Certified Course
Accredited Course
Online study
Tutor support
No time limit for completing your course
150 hours of study
Psychology is not only a science and a profession but its concepts can also be used in everyday life. Studying psychology will provide you with greater knowledge of feelings, abilities and personalities.
Most students also find that they gain a greater satisfaction within their job, their family and social life.
Psychology represents a way of thinking. It's a science that demands researchers to ask precise questions about a particular issue and then to test their ideas through systematic processes.
Psychology is not easily defined. It's a term that encompasses a broad spectrum of matters in research and practical applications.
It is what scientists and philosophers of various affiliations created to try to fulfil the need to understand the minds and behaviour of various living beings from the very primitive to the most complex. From its roots in philosophy and physiology, psychology is now often known as the 'science of the mind.'
Your initial answer to this question will likely be quite different to the picture of psychology that will emerge as you work your way through this course. You may be surprised to find that psychology is much greater than analysing people or formulating psychological diagnoses to emotional problems.
It's also about how people are able to see colour, how stress affects our biological processes and why babies become distressed when separated from their caregiver.
This Course would suit
On completion of this course, students will have developed the following:
Increased knowledge base of the major concepts, theoretical perspectives, empirical findings, and historical trends in psychology.
Understanding of basic research methods in psychology
Develop and use critical and analytical skills
Problem solving skills
Communication skills
Ability to work autonomously
An awareness of the applications of psychology
Qualification obtained
The Psychology Course will take you up to 150 hours to complete working from home. There is no time limit for completing this course, it can be studied in your own time at your own pace.
This course is registered with the CMA (Complementary Medical Association), which is internationally recognised as the elite force in professional, ethical complementary medicine by professional practitioners, doctors and, increasingly, by the general public. Upon completion of the course you can gain membership to the CMA, which in addition to supplying a professional accreditation, offers a number of benefits, all of which can be found here.
This course is certified by the IANLPC (International Association of NLP & Coaching) and the IAHT (International Alliance of Holistic Therapists), both of which are internationally recognised organisations. The IAHT certify personal development, health, fitness and nutrition courses. The IANLPC is a global support network for NLP Professionals and coaches, including the fields of Life Coaching, Hypnotherapy Business Coaching, Leadership, Nutritional, CBT, Personal Development and Holistic Therapy.
About the provider
The Centre of Excellence
"Our mission is to inspire you to live your dream life"

Whether you're looking to learn a new skill, to gain a qualification for a new career or to start a new business, Centre of Excellence can help you to achieve your goals and get to where you want to be. Our reputation has thrived by word of mouth; to us we couldn't ask for a better way to inform every
Share this course