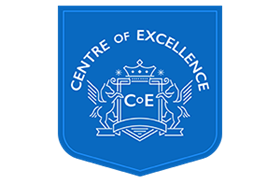 centre of excellence
Piccadilly Plaza
Manchester City Centre
Manchester

Tell A Friend
Forensic Psychology Course
Whats Involved
7 Modules
Certified Course
Online study
Tutor support
No time limit for completing your course
150 hours of study
Our outstanding Forensic Psychology Course has been specially written to enable anyone interested in learning about the use of psychological principles to understand the behaviour of criminals, and the value of psychology in detecting crime.
The best news is that this fantastic course requires no previous experience, and has no entry requirements. You just need a passion for the subject!
The course has been designed for someone without any prior knowledge of the subject and will allow the student to study the course at their own pace in their own home, emailed directly to your inbox. This course does not entitle you to work as a Forensic Psychologist, though will give you a solid knowledge base and an invaluable insight of child psychology without investing and committing a sizeable investment and time enrolling onto a college or university programme, the course gives you a great opportunity to test the water, and if you do enjoy it, you have a solid foundation. As after completing this course, you may wish to continue your training with a college or university to build a platform for your career.
This Course would suit
This course is ideal for those that are either complete beginners to the field of Forensic psychology and are considering making a career change to become a Forensic psychologist, with the aim of getting an insight and understanding of Forensic psychology, or existing Forensic psychologists, teachers, coaches or trainers looking to reinforce their knowledge or to pick up some new skills. This course is also ideal if you are interested in a career in the Forensic Psychology, though are unsure if you want to commit yourself financially and time wise to a full Forensic Psychologist qualification.
It is an excellent course for those expanding their knowledge of psychology or crime detection, crime prevention, or working with offenders.
Qualification obtained
he Forensic Psychology Course will take you up to 200 hours to complete working from home. There is no time limit for completing this course, it can be studied in your own time at your own pace.
This course is certified by the IANLPC (International Association of NLP & Coaching) and the IAHT (International Alliance of Holistic Therapists), both of which are internationally recognised organisations. The IAHT certify personal development, health, fitness and nutrition courses. The IANLPC is a global support network for NLP Professionals and coaches, including the fields of Life Coaching, Hypnotherapy Business Coaching, Leadership, Nutritional, CBT, Personal Development and Holistic Therapy.
About the provider
The Centre of Excellence
"Our mission is to inspire you to live your dream life"

Whether you're looking to learn a new skill, to gain a qualification for a new career or to start a new business, Centre of Excellence can help you to achieve your goals and get to where you want to be. Our reputation has thrived by word of mouth; to us we couldn't ask for a better way to inform every
Share this course