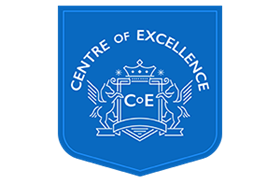 centre of excellence
Piccadilly Plaza
Manchester City Centre
Manchester

Tell A Friend
Child Psychology Course
Whats Involved
20 Modules
Certified Course
Accredited Course
Online study
Tutor support
No time limit for completing your course
150 hours of study
Our Child Psychology course is a superb first step for beginners and that valuable stride forward for teachers and workers with children who wish to deepen their skill base.
It is the perfect choice for anyone who suspects they might want to pursue in a career in child psychology but does not yet feel they are in complete possession of the facts of what the field entails.
Child psychology is the study of how a young person develops from birth up to adolescence. How he changes emotionally through that time, how his own identity is formed and how he will eventually learn to be able to speak a language. It examines how a child evolves through the processes of information processing and cognitive development.
Behaviourally it looks at how a child begins to understand social behaviours and integrate accordingly. It investigates how motor skills develop, social skills and how identity is formed.
This comprehensive course gives you firm foundation knowledge into how a child develops and gives insights into why a child behaves the way he does.
This Course would suit
There are lots of opportunities in the child psychology field to develop skills. This course makes a great stepping stone to decide whether or not you wish to use the skills to develop your present career in some way, understand your own children better and their behaviours or even to go on to further study in the Psychology field.
Qualification obtained
The Child Psychology Course will take you up to 200 hours to complete working from home. There is no time limit for completing this course, it can be studied in your own time at your own pace.
This course is registered with the CMA (Complementary Medical Association), which is internationally recognised as the elite force in professional, ethical complementary medicine by professional practitioners, doctors and, increasingly, by the general public. Upon completion of the course you can gain membership to the CMA, which in addition to supplying a professional accreditation, offers a number of benefits, all of which can be found here.
This course is certified by the IANLPC (International Association of NLP & Coaching) and the IAHT (International Alliance of Holistic Therapists), both of which are internationally recognised organisations. The IAHT certify personal development, health, fitness and nutrition courses. The IANLPC is a global support network for NLP Professionals and coaches, including the fields of Life Coaching, Hypnotherapy Business Coaching, Leadership, Nutritional, CBT, Personal Development and Holistic Therapy.
About the provider
The Centre of Excellence
"Our mission is to inspire you to live your dream life"

Whether you're looking to learn a new skill, to gain a qualification for a new career or to start a new business, Centre of Excellence can help you to achieve your goals and get to where you want to be. Our reputation has thrived by word of mouth; to us we couldn't ask for a better way to inform every
Share this course