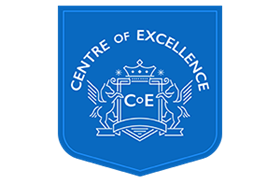 centre of excellence
Piccadilly Plaza
Manchester City Centre
Manchester

Tell A Friend
Body Language Diploma for Flirting & Dating
Whats Involved
3 Modules
Certified Course
Online study
Tutor support
No time limit for completing your course
150 hours of study
Have you ever wondered what he really thinks of you when you are on that first date? Wonder no more... We will teach you to Master the Secrets of Non-Verbal Communication!
Not many people understand that there's more to communication than the words they utter. In fact, there were probably many times when you went out, spoke cleverly to someone, only to see them walk away or never hear from them again. No, it wasn't something you said or even your breath; your missed opportunities and even high expectations are caused by your lack of knowledge of body language.
Had you been keenly observing her body language, you may have noticed that her eyes were wandering to find someone else and hook up with them. On the other hand, if you had a mirror nearby, you may have noticed that the way you kept on brushing against him or touching his arms may have scared him off since you appeared to be a little too clingy for his taste.
Reflect a little on your own dating history and you're bound to find little signs of people liking you (or not) without you knowing. Therefore, if you don't want to miss out on your Mr. or Miss Right or end up wasting days or years on someone who doesn't really care, you need to be well-versed in the art of body language, micro expressions and facial expressions.
Luckily, this comprehensive course will teach you everything you need to understand both of these aspects to ensure that your flirting and dating are both successful in the long run.
The online course comes with a course assessment with techniques and assignments to carry out to test your new skills.
This course is fully certified via the IANLPC, upon completion of the course assessment, you will receive 2 Body Language for Flirting & Dating Diploma certificates from the IANLPC and Centre of Excellence Online.
Qualification obtained
Accreditations
The Body Language Course for Flirting & Dating should take around 100 hours of study time which can be completed at home at your own pace.
This course is certified by the IANLPC (International Association of NLP & Coaching) and the IAHT (International Alliance of Holistic Therapists), both of which are internationally recognised organisations. The IAHT certify personal development, health, fitness and nutrition courses. The IANLPC is a global support network for NLP Professionals and coaches, including the fields of Life Coaching, Hypnotherapy Business Coaching, Leadership, Nutritional, CBT, Personal Development and Holistic Therapy.
About the provider
The Centre of Excellence
"Our mission is to inspire you to live your dream life"

Whether you're looking to learn a new skill, to gain a qualification for a new career or to start a new business, Centre of Excellence can help you to achieve your goals and get to where you want to be. Our reputation has thrived by word of mouth; to us we couldn't ask for a better way to inform every
Share this course