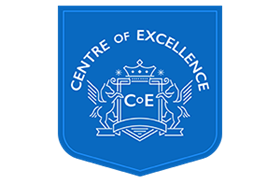 centre of excellence
Piccadilly Plaza
Manchester City Centre
Manchester

Tell A Friend
Body Language Diploma Course
Whats Involved
8 Modules
Certified Course
Accredited Course
Online study
Tutor support
No time limit for completing your course
150 hours of study
Throughout this powerful and insightful Online Body Language Diploma course you will learn that what a person actually says is only a fraction of what they are communicating to you.
This fascinating course will help you to better understand what a person is thinking, what they really mean, far beyond what they are actually saying.
The ultimate aim of this course is to help you master the skills necessary to become a better communicator and reader of non-verbal communication. Through eight units of lessons you will learn how to become a master at reading micro-expressions in the face, as well as various movements of the entire body, to detect deception, to know when a person is truly remembering versus imagining, and so much more. This course provides an abundance of information that will help you understand what law enforcement agents and psychologists have known for decades – that by closely observing a person and knowing what to look for you can understand the underlying emotions that a person may be trying to hide.
This Course would suit
Through out this course you will read about the biology of non-verbal body language, and learn how you can apply it in real life. Through photographs and exercises, you will learn to recognize various signs and movements, and to interpret them. This knowledge can make you more effective in almost all areas of your life, your business and personal interactions and relationships.
Qualification obtained
The Body Language Diploma Course will take you up to 150 hours to complete working from home. There is no time limit for completing this course, it can be studied in your own time at your own pace.
This course is registered with the CMA (Complementary Medical Association), which is internationally recognised as the elite force in professional, ethical complementary medicine by professional practitioners, doctors and, increasingly, by the general public. Upon completion of the course you can gain membership to the CMA, which in addition to supplying a professional accreditation, offers a number of benefits, all of which can be found here.
This course is certified by the IANLPC (International Association of NLP & Coaching) and the IAHT (International Alliance of Holistic Therapists), both of which are internationally recognised organisations. The IAHT certify personal development, health, fitness and nutrition courses. The IANLPC is a global support network for NLP Professionals and coaches, including the fields of Life Coaching, Hypnotherapy Business Coaching, Leadership, Nutritional, CBT, Personal Development and Holistic Therapy.
About the provider
The Centre of Excellence
"Our mission is to inspire you to live your dream life"

Whether you're looking to learn a new skill, to gain a qualification for a new career or to start a new business, Centre of Excellence can help you to achieve your goals and get to where you want to be. Our reputation has thrived by word of mouth; to us we couldn't ask for a better way to inform every
Share this course