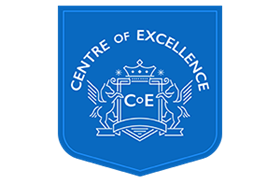 centre of excellence
Piccadilly Plaza
Manchester City Centre
Manchester

Tell A Friend
Cognitive Behavioural Therapy (CBT) Diploma Course
Whats Involved
21 Modules
Certified Course
Accredited Course
Online study
Tutor support
No time limit for completing your course
150 hours of study
Cognitive Behavioural Therapy (CBT) is a type of psychotherapeutic treatment that is commonly used to help people understand the thoughts and feelings that influence their behaviours. CBT is commonly used to treat a wide range of disorders, including depression, addictions, anxiety and phobias.
The underlying concept behind CBT is that our thoughts and feelings play a fundamental role in our behaviour. For example, a person who spends a lot of time thinking about plane crashes, runway accidents and other air disasters may find themselves avoiding air travel. The goal of cognitive behaviour therapy is to teach patients that while they cannot control every aspect of the world around them, they can take control of how they interpret and deal with things in their environment.
This Course would suit
Cognitive and behavioural psychotherapies are a range of therapies based on concepts and principles derived from psychological models of human emotion and behaviour. They include a wide range of treatment approaches for emotional disorders, along a continuum from structured individual psychotherapy to self-help material.
This course is ideal for those that are either complete beginners to the field of CBT and are considering making a career change to become a CBT Therapist, with the aim of getting an insight and understanding of CBT, or existing CBT Therapists, teachers, coaches or parents looking to reinforce their knowledge or to pick up some new skills. This course is also ideal if you are interested in a career in CBT, though are unsure if you want to commit yourself financially and time wise to a full CBT qualification.
Qualification obtained
The Cognitive Behavioural Therapy (CBT) Diploma Course will take you up to 150 hours to complete working from home. There is no time limit for completing this course, it can be studied in your own time at your own pace.
This course is registered with the CMA (Complementary Medical Association), which is internationally recognised as the elite force in professional, ethical complementary medicine by professional practitioners, doctors and, increasingly, by the general public. Upon completion of the course you can gain membership to the CMA, which in addition to supplying a professional accreditation, offers a number of benefits, all of which can be found here.
This course is certified by the IANLPC (International Association of NLP & Coaching) and the IAHT (International Alliance of Holistic Therapists), both of which are internationally recognised organisations. The IAHT certify personal development, health, fitness and nutrition courses. The IANLPC is a global support network for NLP Professionals and coaches, including the fields of Life Coaching, Hypnotherapy Business Coaching, Leadership, Nutritional, CBT, Personal Development and Holistic Therapy.
About the provider
The Centre of Excellence
"Our mission is to inspire you to live your dream life"

Whether you're looking to learn a new skill, to gain a qualification for a new career or to start a new business, Centre of Excellence can help you to achieve your goals and get to where you want to be. Our reputation has thrived by word of mouth; to us we couldn't ask for a better way to inform every
Share this course