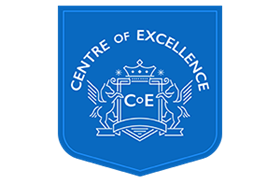 centre of excellence
Piccadilly Plaza
Manchester City Centre
Manchester

Tell A Friend
Wedding Planner Business Diploma Course
Whats Involved
15 Modules
Certified Course
Online study
Tutor support
No time limit for completing your course
150 hours of study
Who doesn't love a good wedding? The gowns, the flowers, the food, the music… If you've always loved helping others to plan their special occasions, then this comprehensive Wedding Planner Business Diploma Course is for you.
Let's plan a wedding!
This powerful course contains everything that you need to learn to start a successful wedding planner business. You'll be guided through all of the essential steps, be given all the relevant information, and will receive the worksheets, forms, and checklists you need to hit the ground running upon graduation.
In addition, at the end of each learning unit is a Unit Project. This is designed to give you the experience and expertise you need to attract clients right away.
And, what's even more fun are the Section Assignments. In these, you will practice what you've learned in the section as if you were working with an actual bridal client. By the end of this course, you will have planned a virtual wedding from start to finish!
Are you ready to get started?
This Course would suit
From complete novice to already successful event planner, anyone keen to plan Weddings and make people's dreams come true, this course is an absolute must!
Qualification obtained
This course will take you up to 150 hours to complete working from home, you also receive your own tutor for full tutor support when completing the course.
This course is certified by the IANLPC (International Association of NLP & Coaching) and the IAHT (International Alliance of Holistic Therapists), both of which are internationally recognised organisations. The IAHT certify personal development, health, fitness and nutrition courses. The IANLPC is a global support network for NLP Professionals and coaches, including the fields of Life Coaching, Hypnotherapy Business Coaching, Leadership, Nutritional, CBT, Personal Development and Holistic Therapy.
About the provider
The Centre of Excellence
"Our mission is to inspire you to live your dream life"

Whether you're looking to learn a new skill, to gain a qualification for a new career or to start a new business, Centre of Excellence can help you to achieve your goals and get to where you want to be. Our reputation has thrived by word of mouth; to us we couldn't ask for a better way to inform every
Share this course