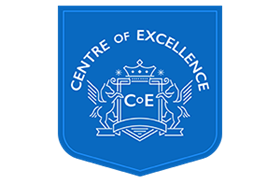 centre of excellence
Piccadilly Plaza
Manchester City Centre
Manchester

Tell A Friend
Virtual Assistant Business Diploma Course
Whats Involved
6 Modules
Certified Course
Online study
Tutor support
No time limit for completing your course
150 hours of study
This powerful and thought-provoking course will teach you everything that you need to know about setting up your own Virtual Assistant business. The course will show you where to find clients, the best websites to advertise your services, how to build your reputation with good testimonials, and ultimately how to get set up and build a successful, thriving business, from anywhere in the world.
Module 1 introduces students to what a virtual assistant is. It describes the different types that there are and provides a general outlook on how the industry works. This module also focuses on why the industry is becoming more popular and talks about why large corporations employ virtual assistant businesses.
The 2nd Module of the Virtual Assistant Business Course is an insight into the need to identify your niche and skillset as a virtual assistant. This is an introduction to establishing yourself and starting your own business; matching your skillset to the market demand of the time. This module starts by listing down 15 pathways that you can use to decide your line of career. It also provides you with details on how you can provide your services as a virtual assistant.
Module 3 provides a list of companies you can join as a freelancer; essentially a short directory of your prospective employers. This module also guides you on the requirements of each of these companies, what kind of a virtual assistant they need, and how to apply to these companies.
Moreover, for each of the companies mentioned, students will be guided on:
How to look for work that interests you
How to set up a rate/price
How to make sure that you get the project that you are interested in
How to maintain your reputation, and the importance of feedback
How you can stand out among the pool of freelancers
How you can beat the competition to get picked for a project
The different membership plans, and which one to choose for yourself
The 4th module of the Virtual Assistant Business Course lists a number of other ways in which you can find work as a virtual assistant. These include:
Setting up your own business
Advertising yourself on social media forums
Advertising via brochures and flyers
This module also lists a few other firms and how you can look for vacancies related to virtual assistance. Lastly, you will learn how you can use social media platforms, like Facebook and Twitter, to your advantage as a virtual assistant. The main aim of this module is to guide you through the process of finding a job with virtual assistant firms.
Module 5 is a guide to setting up your office at home. It discusses the basic supplies and equipment you will need to set up your own virtual assistant business. This module will also focus on the technical abilities and certain basic software and applications that you will need to set up your office at home and help you as a virtual assistant.
The final module of the Virtual Assistant Business Course discusses, in detail, how to manage your business. It elaborates on how you should develop customer relations, the importance of managing your time, and organising and scheduling your tasks to increase your efficiency, and the kinds of emergencies a virtual assistant can face, and how to deal with each of these.
Lastly, this module highlights the importance of staying on top of your game in the virtual assistant industry. It is crucial that you continuously improve your skillset over time, as the nature of work keeps evolving and by increasing your skillset, you can diversify. Deadlines are important, and thus you need to ensure that your clients receive their due tasks in time, to increase the chance of future employment.
This Course would suit
If you have ever wanted to work at home, be your own boss, never have to deal with a commute, and to work the hours you choose, to fit your lifestyle, then the Virtual Assistant Business Course is for you. If you have a skillset that enables you to produce and deliver work over the internet, then you can sell your services online, and this course will show you how.
Qualification obtained
Accreditations
The Virtual Assistant Business Course will take you up to 150 hours to complete working from home. There is no time limit for completing this course, it can be studied in your own time at your own pace.
This course is certified by the IANLPC (International Association of NLP & Coaching) and the IAHT (International Alliance of Holistic Therapists), both of which are internationally recognised organisations. The IAHT certify personal development, health, fitness and nutrition courses. The IANLPC is a global support network for NLP Professionals and coaches, including the fields of Life Coaching, Hypnotherapy Business Coaching, Leadership, Nutritional, CBT, Personal Development and Holistic Therapy.
About the provider
The Centre of Excellence
"Our mission is to inspire you to live your dream life"

Whether you're looking to learn a new skill, to gain a qualification for a new career or to start a new business, Centre of Excellence can help you to achieve your goals and get to where you want to be. Our reputation has thrived by word of mouth; to us we couldn't ask for a better way to inform every
Share this course