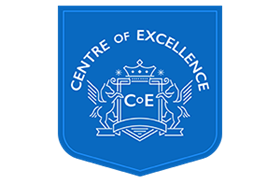 centre of excellence
Piccadilly Plaza
Manchester City Centre
Manchester

Tell A Friend
Team Leadership and Motivation Diploma Course
Whats Involved
5 Modules
Certified Course
Online study
Tutor support
No time limit for completing your course
150 hours of study
The Team Leadership and Motivation Diploma Course provides the information and tools needed to forge your own path and create your own ideas of what makes a great leader, whilst being backed up by a foundation of knowledge from those who have gone before you.
The Team Leadership and Motivation Diploma Course deals with the 'what'. To give a better understanding of what leadership actually is, as well as how it differs to management, this module introduces the concept of leadership and being a leader; discussing definition and purpose.
The study of leadership is a historic one but this said, it is not one that never gets stagnant, as changes in society and the challenges faced by leaders, demand constant evolution of theories and practices. You will learn the history of leadership theories as well as the different types of leadership.
The course hones in on the more specific and simplified categories or frameworks of leadership, known as 'leadership styles'. These ways of behaving, often guided by a leader's own aims and personality are discussed at length; giving insight into how no style is 'better' than another but could be more fitting to a particular situation and how it can be necessary to switch leadership styles as circumstances demand.
We look at motivation and how to motivate is one of the most important things to understand, to be an effective leader. You will learn the definition of motivation, the conditions that support or impede it, its relationship to leadership, and how to use it in the workplace.
Being a leader is not for everyone and is certainly not for the faint of heart. They are responsible for developing vision, leading and motivating diverse groups of people, facing daily personal issues and managing the problems and expectations of others too, taking on company responsibilities to enhance productivity and achieve growth, and keeping up with technological and cultural changes, and this is before attending to the ever-growing to-do list.
Take a look at the course syllabus for more detail.
This Course would suit
Whether you would like a leadership role or are currently in one but would like to perform better, the Team Leadership and Motivation Diploma Course provides all the information and tools of those who have succeeded before you, allowing you to use this foundation of knowledge to fulfil the role in your own way, with confidence.
Qualification obtained
The Team Leadership and Motivation Diploma Course will take you up to 150 hours to complete working from home. There is no time limit for completing this course, it can be studied in your own time at your own pace.
This course is certified by the IANLPC (International Association of NLP & Coaching) and the IAHT (International Alliance of Holistic Therapists), both of which are internationally recognised organisations. The IAHT certify personal development, health, fitness and nutrition courses. The IANLPC is a global support network for NLP Professionals and coaches, including the fields of Life Coaching, Hypnotherapy Business Coaching, Leadership, Nutritional, CBT, Personal Development and Holistic Therapy.
About the provider
The Centre of Excellence
"Our mission is to inspire you to live your dream life"

Whether you're looking to learn a new skill, to gain a qualification for a new career or to start a new business, Centre of Excellence can help you to achieve your goals and get to where you want to be. Our reputation has thrived by word of mouth; to us we couldn't ask for a better way to inform every
Share this course