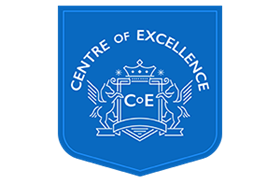 centre of excellence
Piccadilly Plaza
Manchester City Centre
Manchester

Tell A Friend
Tattoo Artist & Henna Tattoo Business Diploma Course
Whats Involved
10 Modules
Certified Course
Online study
Tutor support
No time limit for completing your course
150 hours of study
In this course, you will discover everything about tattoos and how they are done. We will focus our energies on defining what a tattoo symbolises and help you in understanding the client's needs better.
Students learn how to start, maintain and grow your own tattooing business based on what you learn from this course, and we will also demonstrate how you can excel at tattooing.
We will take a step-by-step approach towards the final objective, which is to enable you to start your own tattoo/henna tattoo business successfully. We will start by talking about what a tattoo means, how you can become a tattoo artist, the different techniques that are available and most importantly, how you can quickly become an expert. We will also highlight the required skills, equipment, and area for your business.
This course will guide you through the process of etching or drawing tattoos on clients. Tattoos are etched or drawn directly on the client's skin; therefore, it is important to cover all safety aspects of it. You should know the prerequisites for tattooing and have a cautious approach towards it. Additionally, and most importantly, you should be aware of situations and circumstances when you should avoid tattooing.
You might already be aware of the general idea behind tattoos or henna tattoos but we believe it best to cover all the basics. The course will teach you about the different styles experts have chosen for tattooing, and discuss the various available techniques while focusing on their characteristics. We will look at how tattoos have evolved with time and how their meaning has changed. As you progress through this course, we will support you in finding your own style and help you embrace it.
To be a successful tattoo artist, you will need skills, patience and control over your drawings. We will be dealing with practicing mechanisms that have proven successful for other artists and in other art forms. It is crucial that you follow the instructions and schedule discussed in the course in order to achieve maximum benefit from it. The course has three different parts, with each one focusing on the knowledge, performance and business aspects of tattooing respectively.
A major portion of this course is dedicated towards the business aspect of tattooing. Every business needs clients and in order to build a loyal clientele, you need to be customer-oriented throughout your practice. We will look at how you can identify your clientele and the best means to attract them towards your business. Therefore, we will discuss the art of making a tattoo from the client's perspective and from a business point of view. This way you will be able to communicate and reach out to your clients in a more fruitful manner.
This Course would suit
The Tattoo Artist & Henna Tattoo Business Course has been created to give anyone interested in this area a wider insight into the hows and whys of the process, as well as targeted information for those who are considering getting into the industry, with particular focus on how to start a business. The course would be especially beneficial to those who are already practicing artists/designers or high level amateurs, as it teaches how to put these existing skills to use as a tattooist.
Qualification obtained
The Tattoo Artist & Henna Tattoo Business Course will take you up to 150 hours to complete working from home. There is no time limit for completing this course, it can be studied in your own time at your own pace.
This course is certified by the IANLPC (International Association of NLP & Coaching) and the IAHT (International Alliance of Holistic Therapists), both of which are internationally recognised organisations. The IAHT certify personal development, health, fitness and nutrition courses. The IANLPC is a global support network for NLP Professionals and coaches, including the fields of Life Coaching, Hypnotherapy Business Coaching, Leadership, Nutritional, CBT, Personal Development and Holistic Therapy.
About the provider
The Centre of Excellence
"Our mission is to inspire you to live your dream life"

Whether you're looking to learn a new skill, to gain a qualification for a new career or to start a new business, Centre of Excellence can help you to achieve your goals and get to where you want to be. Our reputation has thrived by word of mouth; to us we couldn't ask for a better way to inform every
Share this course