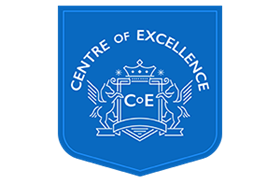 centre of excellence
Piccadilly Plaza
Manchester City Centre
Manchester

Tell A Friend
Sports Nutrition Business Diploma Course
Whats Involved
9 Modules
Certified Course
Accredited Course
Online study
Tutor support
No time limit for completing your course
150 hours of study
The central purpose of the Sports Nutrition Business course is to give you all the knowledge that you will require in not one but two fields: a detailed knowledge and understanding of sports nutrition, and the expertise required to create a successful sports nutrition business.
The course also explains the ins and outs of running a business in general, and a sports nutrition business in particular. A number of businesses, when they start, are unable to cope with the reality of the situation. This course has been designed to equip you with the tools you will need to realise your ambition.
It is important to recognise that Sports Nutrition is relevant to everybody, as part of a healthy active lifestyle, not just athletes and celebrities.
We identify the requirement for Sports Nutrition in relation so some specific activities such as running, weightlifting, basketball and football.We also discuss which food types and micronutrients are best suited to each sport, depending on the physical demands of that sport.
Students will learn how to communicate with your clients before explaining how to select the correct supplements, based on each client's individual needs.
We give you opportunities for Sports Nutrition businesses and then take you step by step through what you need to do in order to get that business up and running.
Finally, we show you how to build your business covering everything from creating business cards to gaining endorsements and even producing and marketing your own line of supplements. Business management and marketing is also highlighted.
This Course would suit
This course would be ideally suited for anyone looking to either start their own business working in the field of Sports Nutrition or who would like to add additional services to their existing offering as a Nutritionist, Sports Coach or Personal Trainer.
It is also suitable for anyone who wants to have a better understanding of how Sports Nutrition could enhance and improve their own athletic performance, or that of their team.
Qualification obtained
The Sports Nutrition Business Course will take you up to 150 hours to complete working from home. There is no time limit for completing this course, it can be studied in your own time at your own pace.
This course is registered with the CMA (Complementary Medical Association), which is internationally recognised as the elite force in professional, ethical complementary medicine by professional practitioners, doctors and, increasingly, by the general public. Upon completion of the course you can gain membership to the CMA, which in addition to supplying a professional accreditation, offers a number of benefits, all of which can be found here.
This course is certified by the IANLPC (International Association of NLP & Coaching) and the IAHT (International Alliance of Holistic Therapists), both of which are internationally recognised organisations. The IAHT certify personal development, health, fitness and nutrition courses. The IANLPC is a global support network for NLP Professionals and coaches, including the fields of Life Coaching, Hypnotherapy Business Coaching, Leadership, Nutritional, CBT, Personal Development and Holistic Therapy.
About the provider
The Centre of Excellence
"Our mission is to inspire you to live your dream life"

Whether you're looking to learn a new skill, to gain a qualification for a new career or to start a new business, Centre of Excellence can help you to achieve your goals and get to where you want to be. Our reputation has thrived by word of mouth; to us we couldn't ask for a better way to inform every
Share this course