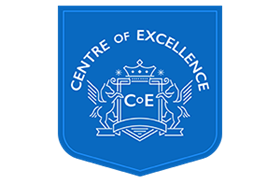 centre of excellence
Piccadilly Plaza
Manchester City Centre
Manchester

Tell A Friend
Public Speaking Diploma Course
Whats Involved
8 Modules
Certified Course
Online study
Tutor support
No time limit for completing your course
150 hours of study
Maybe you're delivering a corporate presentation or interviewing for a new job. Maybe you're a teacher lecturing students or a citizen addressing a neighbourhood association.
Whatever the situation, being able to speak in public is essential to success. Many of us have a deep fear of public speaking. Or we think it's just an intuitive talent that can't be learned… this couldn't be further than the truth!
Explorations of public speaking are often bogged down in complex rhetorical terms. This course has been designed to make the 'The Art of Public Speaking' accessible to everyone. In order to do this, the course takes you through each of the three key components of successful public speaking.
• How to prepare for public speaking
• How to craft a great speech
• How to handle your audience
This Course would suit
The Art of Public Speaking, though rooted in rich history, is packed with practical advice. Here are just three of the tips you'll find:
• Speak from personal knowledge: Use personal experiences to allow your audience to better connect with you. In polite conversation, talking about yourself is frowned upon; in public speaking, it's essential.
• Organise your facts into a story: When drafting a speech, find the underlying stories in your topic and organise your information around these stories. You'll find it easier to remember your speech, and your audience will engage more with your message.
• Weave familiar references into your speech: Using familiar quotations when addressing your audience can establish a common ground. They may not be your words but, when used sparingly, they can infuse your speech with added power.
Qualification obtained
The Public Speaking Diploma Course will take you up to 150 hours to complete working from home. There is no time limit for completing this course, it can be studied in your own time at your own pace.
This course is certified by the IANLPC (International Association of NLP & Coaching) and the IAHT (International Alliance of Holistic Therapists), both of which are internationally recognised organisations. The IAHT certify personal development, health, fitness and nutrition courses. The IANLPC is a global support network for NLP Professionals and coaches, including the fields of Life Coaching, Hypnotherapy Business Coaching, Leadership, Nutritional, CBT, Personal Development and Holistic Therapy.
About the provider
The Centre of Excellence
"Our mission is to inspire you to live your dream life"

Whether you're looking to learn a new skill, to gain a qualification for a new career or to start a new business, Centre of Excellence can help you to achieve your goals and get to where you want to be. Our reputation has thrived by word of mouth; to us we couldn't ask for a better way to inform every
Share this course