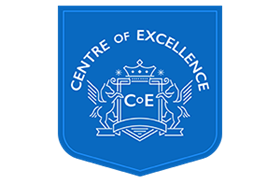 centre of excellence
Piccadilly Plaza
Manchester City Centre
Manchester

Tell A Friend
Psychology of Success Diploma Course
Whats Involved
7 Modules
Certified Course
Accredited Course
Online study
Tutor support
No time limit for completing your course
150 hours of study
The Psychology of Success Diploma Course talks of everything that successful people have learned in order to get where they are. It also talks about success itself and explores why society, may have different ideas of what you need in order to be truly happy.
You will learn how to find success in your own life, along with how to set yourself up as a coach, and help others identify, work towards and achieving their own potential.
What is different about successful people, who seem to manage to succeed in everything that they do, whilst others struggle and eventually give up? Successful people have learned certain habits and have an approach that propels them forward to get to their own perfect place, life or environment.
The Psychology of Success Diploma Course starts by looking at the definition of success and how this is different for each individual. The course then looks at how society conditions us to think of success, along with how to break the hold that this conditioning has on us.
Students will learn the neuroscience involved with the thinking patterns of both success and self-sabotage. The biology of the brain and the predominant thinking patterns can affect or even change it for the better are discussed. It is the behaviours that stem from problematic thinking that are the biggest saboteurs to success, with relationship problems, insecurity, lack of self-belief, lack of general motivation and even procrastination being areas that, once understood, can be overcome and allow successful thinking to emerge.
The course talks about how to truly understand the thought processes and damaging learning experiences that have been stored within the mind and how to differentiate these from our true personality. A major stumbling block against success is self-limitation. You will learn how to separate yourself into different areas and gain a true understanding of yourself and how capable you are.
The course explores the mindset and personality aspects of human beings. We discuss traits of people who succeed in achieving their dreams and we also take a look at some people that tried hard, sometimes for many years, before their success really took hold in their lives.
Looking at the way you look at the world is directly related to your mindset but also to your consciousness as a whole. We show you some tried and tested success habits that can be practised in your own life.
Having learnt about the Psychology of Success for yourself, the final module explains how to pass this knowledge onto others, to help them find their personal success, by becoming a success coach.
This Course would suit
The Psychology of Success Diploma Course has been created to help anyone who has strived to reach their goals but fallen short, or knows they need to change their mindset to be able to reach their dreams and don't know how to go about it.
The course also shows how to set yourself up as a coach, guiding others to finding success in their lives. If you are already working in a therapy or coaching setting, then this course will also benefit you and add to your skillset, as we look at success from a variety of angles inclusive of traditional mindset management, energy channelling and energetic awareness.
Qualification obtained
The Psychology of Success Diploma Course will take you up to 150 hours to complete working from home. There is no time limit for completing this course, it can be studied in your own time at your own pace.
This course is registered with the CMA (Complementary Medical Association), which is internationally recognised as the elite force in professional, ethical complementary medicine by professional practitioners, doctors and, increasingly, by the general public. Upon completion of the course you can gain membership to the CMA, which in addition to supplying a professional accreditation, offers a number of benefits, all of which can be found here.
This course is certified by the IANLPC (International Association of NLP & Coaching) and the IAHT (International Alliance of Holistic Therapists), both of which are internationally recognised organisations. The IAHT certify personal development, health, fitness and nutrition courses. The IANLPC is a global support network for NLP Professionals and coaches, including the fields of Life Coaching, Hypnotherapy Business Coaching, Leadership, Nutritional, CBT, Personal Development and Holistic Therapy.
About the provider
The Centre of Excellence
"Our mission is to inspire you to live your dream life"

Whether you're looking to learn a new skill, to gain a qualification for a new career or to start a new business, Centre of Excellence can help you to achieve your goals and get to where you want to be. Our reputation has thrived by word of mouth; to us we couldn't ask for a better way to inform every
Share this course