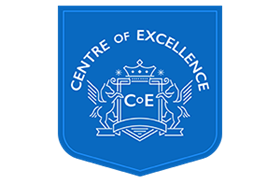 centre of excellence
Piccadilly Plaza
Manchester City Centre
Manchester

Tell A Friend
Organic Skincare Business Diploma Course
Whats Involved
7 Modules
Certified Course
Accredited Course
Online study
Tutor support
No time limit for completing your course
150 hours of study
The Organic Skincare Business Course will guide you through, not only starting your own organic skincare business, but how to remain a steady competitor in the industry.
Skincare is an important part of everyone's lives, not just to look better but to improve the health of skin and protect from the very real dangers of UV rays and other harmful pollutants. Consumers knowledge of this is evident in the global skincare market now being worth 121 billion pounds.
More people are also becoming aware that the skincare products that they currently buy can be harmful themselves, both to their bodies and the environment, and are therefore turning to organic skincare products. This is of particular note in celebrity culture and this thinking is being endorsed by dermatologists, making it the perfect time to invest in the industry.
This course aims to provide a good base knowledge about organic skincare; a little history and how it has evolved over the years. Differences between organic and chemical skincare; outlining the benefits of organic over chemical, including its effects and how it nourishes and protects from harmful exterior forces.
The Organic Skincare Business Course goes into detail about the global market for organic skincare, including how these products are more sustainable, holistic, and kinder to the environment compared with their chemical compound counterparts. Also discussed, are the demographics and statistics associated with the global skincare industry, who is interested in these products and how to cater for them, and some more information on the background of the skincare industry.
As with any industry, credibility is key to creating a profitable business. You will learn about the science behind organic products. Just as importantly as credibility, this information will also ensure your products are uniquely effective, which in turn will set the path for a much more loyal consumer base.
You will learn about the importance of research and development and understanding the fundamentals of organic chemistry; knowing the various therapeutic properties of different substances and which go together, and which do not. Of course, this is how you will create products that differ from anything else on the market; creating your USP (unique selling proposition) and keeping your business competitive.
We show you how it is important to keep up with current trends, being endorsed by celebrities and relevant bloggers, and ensuring the products you offer and the business itself evolves, adapts and keeps up with the changing landscape of the industry. Specific case studies are provided to show how real-world companies overcome obstacles and remain successful.
Whether you're a first-time business owner or a seasoned veteran, module seven of the Organic Skincare Business Course provides valuable information about what to expect from running your own business.
We will take you through the steps that you should take in order to make your dream of owning your own skincare business a reality.
This Course would suit
The Organic Skincare Business Course is, of course, aimed at those who wish to make their own skincare products, along with how to market and sell them as products, and need a guide in how to do this from conception, understanding the products, the market and the industry, to building a business and the importance of adapting and staying relevant.
Those who are already in the business of selling beauty or other handmade products (such as soap, candles, chocolates, etc.) would also benefit from taking the course and adding extra products to their offering. Likewise, those in the healthy and beauty and relaxation industries may like to offer organic skincare as a complimentary sale to their current services.
Qualification obtained
The Organic Skincare Business Course will take you up to 150 hours to complete working from home. There is no time limit for completing this course, it can be studied in your own time at your own pace.
This course is registered with the CMA (Complementary Medical Association), which is internationally recognised as the elite force in professional, ethical complementary medicine by professional practitioners, doctors and, increasingly, by the general public. Upon completion of the course you can gain membership to the CMA, which in addition to supplying a professional accreditation, offers a number of benefits, all of which can be found here.
This course is certified by the IANLPC (International Association of NLP & Coaching) and the IAHT (International Alliance of Holistic Therapists), both of which are internationally recognised organisations. The IAHT certify personal development, health, fitness and nutrition courses. The IANLPC is a global support network for NLP Professionals and coaches, including the fields of Life Coaching, Hypnotherapy Business Coaching, Leadership, Nutritional, CBT, Personal Development and Holistic Therapy.
About the provider
The Centre of Excellence
"Our mission is to inspire you to live your dream life"

Whether you're looking to learn a new skill, to gain a qualification for a new career or to start a new business, Centre of Excellence can help you to achieve your goals and get to where you want to be. Our reputation has thrived by word of mouth; to us we couldn't ask for a better way to inform every
Share this course