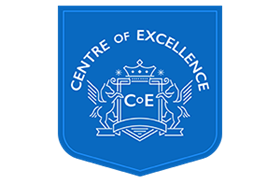 centre of excellence
Piccadilly Plaza
Manchester City Centre
Manchester

Tell A Friend
Jewellery Making Diploma Course
Whats Involved
15 Modules
Certified Course
Online study
Tutor support
No time limit for completing your course
150 hours of study
Earn in Your Spare Time or Start a Business!! Jewellery making is also enjoyable, you can make money from it, and the start-up costs are very low. It can even turn into a full-time career, and this course will aid your journey and answer all your questions along the way.
It may sound a little daunting but this Jewellery Making Course covers everything in easy-to absorb-modules, separated into smaller, even more manageble sections that will quickly take you from novice to designer to business owner, all in your own time and at your own pace.
What's especially alluring about designing and selling your own jewellery, is that not only is it a creative use of your spare time but you can set up at home and design pieces in your spare time around a full-time job or other responsibilities.
A little bit of history about jewellery (don't worry its only brief and actually quite interesting)
Considerations when designing various types of jewellery
How to manipulate and treat various materials
The equipment and supplies you'll need to create various pieces and how to use these safely
How to gain inspiration and follow a design process to turn your ideas from sketches to finished pieces
How to go about outsourcing
How to set up your business, including fulfilling orders and selling your designs in a variety of ways (including wholesale, craft shows, and setting up an online shop)
How to gain employment in the industry
This Course would suit
If you love jewellery you have probably had ideas of what would make some great pieces, but that's where it's ended, or maybe you're already a competent jewellery maker but you need some help with the design process, how to market your business or start a career.
This comprehensive Jewellery Making Course will teach you everything that you need to know in order to set up your own Jewellery Making business. There are plenty of books and courses available to show you the hands-on part of the process but this course will fill you on everything else.
Qualification obtained
The Jewellery Making Course will take you up to 150 hours to complete working from home. There is no time limit for completing this course, it can be studied in your own time at your own pace.
This course is certified by the IANLPC (International Association of NLP & Coaching) and the IAHT (International Alliance of Holistic Therapists), both of which are internationally recognised organisations. The IAHT certify personal development, health, fitness and nutrition courses. The IANLPC is a global support network for NLP Professionals and coaches, including the fields of Life Coaching, Hypnotherapy Business Coaching, Leadership, Nutritional, CBT, Personal Development and Holistic Therapy.
About the provider
The Centre of Excellence
"Our mission is to inspire you to live your dream life"

Whether you're looking to learn a new skill, to gain a qualification for a new career or to start a new business, Centre of Excellence can help you to achieve your goals and get to where you want to be. Our reputation has thrived by word of mouth; to us we couldn't ask for a better way to inform every
Share this course