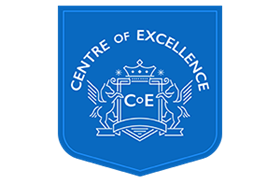 centre of excellence
Piccadilly Plaza
Manchester City Centre
Manchester

Tell A Friend
Internet Marketing Strategies for Business Course
Whats Involved
8 Modules
Certified Course
Online study
Tutor support
No time limit for completing your course
150 hours of study
Internet marketing is an important part of any business strategy, regardless of the size of the company and whether or not they are doing business online. Through this course you will learn the many ways to market a business online and how each element works independently and together.
This course outlines what internet marketing is and why it is an essential practice for any business. You will discover the benefits to having an online presence, the importance of implementing an effective internet marketing strategy, what this means, and the various areas of activity within it.
Planning is an important part of any strategy. The Internet Marketing Strategies for Business Course helps you to define your goals, identify your target customers, figure out what type of campaign you need to develop, and understand the importance of timing your campaigns and monitoring their effectiveness.
Search engine optimisation (SEO) is often misunderstood. It requires understanding and work but it is possible to do well in search rankings. This course explains what SEO is, how it works, and what you can do to improve your ranking.
From the Internet Marketing Strategies for Business Course, you will learn about content marketing. You will discover what it is and what the benefits are to the business and the consumer. You'll learn what the different types of content are and why you would choose to produce certain types of content, how to know what content to produce for your company, how to plan your content, and ways to measure and refine your work.
You'll discover how social media is used for marketing by businesses and the reasons it has become an important part of marketing strategy. The course covers the influential role of customers in the success of a business's social media efforts and what needs to be considered when choosing the platforms you use. The course also explains what each of the more popular platforms offer and why you should consider paid advertising in social media.
It can be easy to dismiss email marketing as being antiquated, but the Internet Marketing Strategies for Business Course explains why it is as relevant as ever. The course covers what it is and what the benefits are, the different types of email marketing, and how to build your subscriber list. You will also be provided with tips on how to create an effective e-newsletter and email marketing metrics are also explained.
Affiliate marketing is one of the oldest forms of marketing both online and offline, but one that has grown in tandem with the rapid development of the internet and new media. This course explains what it is, how it works, along with examining affiliate marketing activities and the benefits of the practice – from the perspectives of both the affiliates and the businesses that advertise through them. You will also learn how to start your own affiliate programme and how this incorporates into the larger online marketing strategy.
In addition to improving your organic rankings within search engines, you also have the option to jump the queue, with paid advertising. The Internet Marketing Strategies for Business Course explains what search engine marketing (SEM) is and how pay-per-click (PPC) works. You will be taught about the 'Quality Score' of your ads and how to create and manage an effective PPC campaign.
This Course would suit
This course has been created for those who wish to fully understand online marketing and how to implement and monitor effective strategies that offer a good return on investment.
By putting the knowledge gained from the course into practice, you can increase your employability or, if you are a business owner, drive your business forward by helping to raise awareness and increase sales but also to enable you to make informed decisions about products, services, customers, the brand, and your competition.
Qualification obtained
The Internet Marketing Strategies for Business Course will take you up to 150 hours to complete working from home. There is no time limit for completing this course, it can be studied in your own time at your own pace. This course is approved and endorsed via ILM - Institute of Leadership and Management, ensuring the course meets the highest standards possible.
ILM - The Institute of Leadership and Management is the UK's largest awarding body for leadership and management qualifications, with 90,000 people registering for ILM courses in last year alone.
Upon completion of the course you will receive your Internet Marketing Strategies for Business Diploma certificate from the Centre of Excellence. You can also receive the Internet Marketing Strategies for Business Certificate from ILM (ILM charge a £50 certification fee if you would like their optional certificate)
This course is certified by the IANLPC (International Association of NLP & Coaching) and the IAHT (International Alliance of Holistic Therapists), both of which are internationally recognised organisations. The IAHT certify personal development, health, fitness and nutrition courses. The IANLPC is a global support network for NLP Professionals and coaches, including the fields of Life Coaching, Hypnotherapy Business Coaching, Leadership, Nutritional, CBT, Personal Development and Holistic Therapy.
About the provider
The Centre of Excellence
"Our mission is to inspire you to live your dream life"

Whether you're looking to learn a new skill, to gain a qualification for a new career or to start a new business, Centre of Excellence can help you to achieve your goals and get to where you want to be. Our reputation has thrived by word of mouth; to us we couldn't ask for a better way to inform every
Share this course