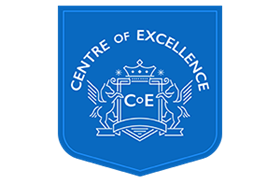 centre of excellence
Piccadilly Plaza
Manchester City Centre
Manchester

Tell A Friend
Human Resources Diploma Course
Whats Involved
12 Modules
Certified Course
Online study
Tutor support
No time limit for completing your course
150 hours of study
Aimed at beginners and those who wish to refresh and update their knowledge, this course provides a broad introduction to the many facets of human resources, and is designed to give you an understanding of a range of issues facing a typical HR manager in the UK.
"The basic mission of human resources will always be to acquire, develop, and retain talent; align the workforce with the business; and be an excellent contributor to the business." – Edward L. Gubman, Journal of Business Strategy.
This course describes the impact having an effective HR department has on the health of any organisation, regardless of its size, and the core skills, key functions, and responsibilities of Human Resource Management (HRM). This includes an in-depth study of a mainstream area of the HR remit – Organisational Development (OD), which is central to improving organisational performance through increasing process efficiency and improving interpersonal relations.
It is part of the role of HRM to stress the importance of, and implement a strategy for, staff development within an organisation, so that they may remain agile within their marketplace. The course explains this in detail, along with how to design effective training. You will also learn the various methodologies to set, track, and reach performance management goals for employees, which will in turn help a business to reach its objectives.
Successful companies are aware of the importance of the motivation and wellbeing of their employees. You will learn how a human resources department can go about advocating a company culture of nurturing employees and ensuring buy-in and job-satisfaction, and the massive impact this can have on organisational productivity. Wellbeing is not just about motivation however, as the Human Resources Course explains the importance of adhering to up-to-date practices and procedures regarding discrimination and equality in the work-place and during the recruitment process.
Student are guided through the recruitment process and how to succinctly advertise positions and ensure the best candidate is selected. Also covered are: the process of inducting a new recruit to the company and the importance of doing this, and what is involved in a contract of employment, the different contract types, and options for varying a contract.
Just as important as hiring the right people, is understanding why some employees leave and while others stay. The course discusses the reasons an employee may choose to cease employment and strategies that can be implemented to increase retention. Also covered are the reasons an organisation may wish to dismiss an employee and the processes to follow to ensure this is done fairly.
This Course would suit
The Human Resources Diploma Course is aimed at beginners and those who have some knowledge or experience of human resource management but require a refresher course to consolidate and update their knowledge.
Successful completion of the course provides a good grounding prior to starting the professional pathway through the Chartered Institute of Personnel and Development, the UK's professional body for human resource practitioners.
Qualification obtained
The Human Resources Diploma Course will take you up to 150 hours to complete working from home. There is no time limit for completing this course, it can be studied in your own time at your own pace.
This course is certified by the IANLPC (International Association of NLP & Coaching) and the IAHT (International Alliance of Holistic Therapists), both of which are internationally recognised organisations. The IAHT certify personal development, health, fitness and nutrition courses. The IANLPC is a global support network for NLP Professionals and coaches, including the fields of Life Coaching, Hypnotherapy Business Coaching, Leadership, Nutritional, CBT, Personal Development and Holistic Therapy.
About the provider
The Centre of Excellence
"Our mission is to inspire you to live your dream life"

Whether you're looking to learn a new skill, to gain a qualification for a new career or to start a new business, Centre of Excellence can help you to achieve your goals and get to where you want to be. Our reputation has thrived by word of mouth; to us we couldn't ask for a better way to inform every
Share this course