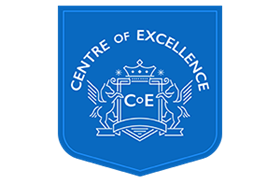 centre of excellence
Piccadilly Plaza
Manchester City Centre
Manchester

Tell A Friend
Gardening and Landscape Design Business Diploma Course
Whats Involved
The Gardening and Landscape Design Business Diploma Course is designed to take you from beginner to professional, with in-depth information and practical advice that covers everything from gardening techniques and how to design and landscape a garden, to how to set up a business and gain clients.
The course takes you through the basics of gardening and landscaping; from the process of designing, the equipment you'll need, and how measure and price up work, to how to manage your finances for your business.
From this solid base each module will talk more in-depth about specific areas. These guide students through how to choose customers, the different types of landscaping (including how to create low-maintenance and vegetable/herb gardens), and how to plan and design green areas. The course teaches about various types of plants and what makes a great soil, and also covers additional information useful to the landscape gardener, such as how to lay patios and fences.
Rounding out the Landscape and Gardening Business Course is a full module on how to set up and market your business, as well as providing information on insurance and tax. The course concludes with a module focussed on the important area of health and safety and a final overview of all the topics covered in the course.
This Course would suit
Green-fingers are a must! Starting from the basics and building up from there, the course is suitable for anyone who either just wants to make the most of their own garden and needs some help with how to get started, right up to those who already spend most of their time with soil under their fingernails but want to create their own business and make a living from what they already love to do.
Qualification obtained
The Gardening and Landscape Design Business Diploma Course will take you up to 150 hours to complete working from home. There is no time limit for completing this course, it can be studied in your own time at your own pace.
This course is certified by the IANLPC (International Association of NLP & Coaching) and the IAHT (International Alliance of Holistic Therapists), both of which are internationally recognised organisations. The IAHT certify personal development, health, fitness and nutrition courses. The IANLPC is a global support network for NLP Professionals and coaches, including the fields of Life Coaching, Hypnotherapy Business Coaching, Leadership, Nutritional, CBT, Personal Development and Holistic Therapy.
About the provider
The Centre of Excellence
"Our mission is to inspire you to live your dream life"

Whether you're looking to learn a new skill, to gain a qualification for a new career or to start a new business, Centre of Excellence can help you to achieve your goals and get to where you want to be. Our reputation has thrived by word of mouth; to us we couldn't ask for a better way to inform every
Share this course