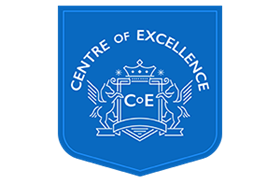 centre of excellence
Piccadilly Plaza
Manchester City Centre
Manchester

Tell A Friend
Freelance Writer Business Diploma Course
Whats Involved
13 Modules
Certified Course
Online study
Tutor support
No time limit for completing your course
150 hours of study
What is journalism? Can I really make a career out of writing? Is working from home for me? What do I need to get started? I have this great idea, but what should I do next? All of these questions and more are answered throughout the Freelance Writer Business Course.
This course teaches the many facets of blogging, novel writing, proofreading and copywriting along with many other writing methods; offering many tools and resources that seasoned writers wish they had when they first began writing as a career. Each section details the definitions used, the elements of each aspect of writing, examples, exercises and assignments that will jog the freelancer's creative processes.
The motivation behind the Freelance Writer Business Course is to ensure that novice and seasoned writers know what it takes to build their own business as a writer – right from the comfort of their own homes. By taking a hands-on, home study course, aspiring business owners are able to study and learn at their own pace.
This Course would suit
Anyone with a flair for writing can take part in the Freelance Writer Business Course and it will also provide much needed tools and inspiration for veteran writers suffering from writer's block, the information contained in this course will provide a wealth of knowledge that will prove beneficial to the end result: starting and progressing a business as a writer.
Qualification obtained
The Freelance Writer Business Course will take you up to 150 hours to complete working from home. There is no time limit for completing this course, it can be studied in your own time at your own pace.
This course is certified by the IANLPC (International Association of NLP & Coaching) and the IAHT (International Alliance of Holistic Therapists), both of which are internationally recognised organisations. The IAHT certify personal development, health, fitness and nutrition courses. The IANLPC is a global support network for NLP Professionals and coaches, including the fields of Life Coaching, Hypnotherapy Business Coaching, Leadership, Nutritional, CBT, Personal Development and Holistic Therapy.
About the provider
The Centre of Excellence
"Our mission is to inspire you to live your dream life"

Whether you're looking to learn a new skill, to gain a qualification for a new career or to start a new business, Centre of Excellence can help you to achieve your goals and get to where you want to be. Our reputation has thrived by word of mouth; to us we couldn't ask for a better way to inform every
Share this course