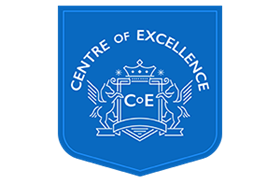 centre of excellence
Piccadilly Plaza
Manchester City Centre
Manchester

Tell A Friend
Excel Diploma Course
Whats Involved
9 Modules
Certified Course
Online study
Tutor support
No time limit for completing your course
150 hours of study
The Excel Diploma Course offers an extensive overview of Microsoft Excel, from the fundamentals to the most advanced features, and teaches by getting students to work in the software package as they progress through the course; presenting exercises related to what has been taught.
Though it has been around for over a quarter of a century, Microsoft Excel is still one of the most important and popular pieces of software used in the modern workplace. Easy to use and highly functional, it integrates easily with other Microsoft Office programmes (the suite of which itself is the most widely used programme set available) and is the spreadsheet programme of choice across the globe.
The course uses Excel 2013 for Windows, though Excel 2016 was released at the end of 2015.
If you are completely new to Excel, then it can seem quite daunting when you first open the programme. Students will become comfortable navigating around the Excel environment easily and efficiently
The Excel Diploma Course teaches the basic skills needed to use the programme, and lays the foundations for further knowledge imparted throughout the course
You will learn how to format spreadsheets, not just for aesthetic reasons (though good formatting can certainly have that affect) but to ensure data is organised in a clear and comprehensible way, so that it is immediately accessible to other users. You will be guided through the various formatting tools; being shown how to work effectively with fonts, colours, borders and patterns, as well as managing the size and content of your cells
Students will learn how to carry out easy calculations before delving deeper into more sophisticated methods of calculation then you will move onto MS Excel's more advanced functions, and the use of formulas and functions; unlocking the power of the programme and enhancing the abilities and proficiency of students.
By the end of this course you will be an Excel guru!
This Course would suit
With its comprehensive learning materials, the Excel Diploma Course is ideal for absolute beginners, who may have never opened a spreadsheet before, and those who know their way around the programme, along with some of the basic functions, but want to get a better grasp of how to use the more advanced features and speed up their workflow.
Qualification obtained
The Excel Diploma Course will take you up to 150 hours to complete working from home. There is no time limit for completing this course, it can be studied in your own time at your own pace.
This course is certified by the IANLPC (International Association of NLP & Coaching) and the IAHT (International Alliance of Holistic Therapists), both of which are internationally recognised organisations. The IAHT certify personal development, health, fitness and nutrition courses. The IANLPC is a global support network for NLP Professionals and coaches, including the fields of Life Coaching, Hypnotherapy Business Coaching, Leadership, Nutritional, CBT, Personal Development and Holistic Therapy.
About the provider
The Centre of Excellence
"Our mission is to inspire you to live your dream life"

Whether you're looking to learn a new skill, to gain a qualification for a new career or to start a new business, Centre of Excellence can help you to achieve your goals and get to where you want to be. Our reputation has thrived by word of mouth; to us we couldn't ask for a better way to inform every
Share this course