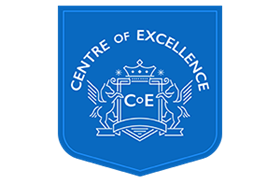 centre of excellence
Piccadilly Plaza
Manchester City Centre
Manchester

Tell A Friend
Chocolate Making Business Diploma Course
Whats Involved
8 Modules
Certified Course
Online study
Tutor support
No time limit for completing your course
150 hours of study
If you have a passion for chocolate and have been thinking about starting up your own business then this course is definitely for you!
Chocolate is one of our nation's best loved treats, with last year's sales in the UK alone increasing by a whopping 15% the chocolate industry is one that will continue to boom. The perfect gift for birthdays, Christmas ,and any other special occasion, there is always an opportunity to sell your chocolate creations!
Whether you have a small family recipe to make the best homemade white chocolate or whether you want to aim big and start your own brand of chocolate to stock at supermarkets, you can be sure to attract buyers for whatever it is that you want to produce.
The purpose of this course is to guide you through the whole process of setting up your own chocolate business. The course then moves onto the business aspect of chocolate-making and talks about how and why you need to define the products you will be making. It then introduces you to the different types of chocolate – such as milk chocolate, semi-sweet chocolate and raw chocolate – as well as their uses, ingredients, history, and popularity.
Students will learn about setting up a business, such as what kind of place you will need to set up, what kind of equipment is needed, how you need to market your product, and what kind of costs you can expect to incur during the process of establishing and running your own chocolate-making business.
This course also contains details about other aspects of making chocolate and different types of confectionary, such as: marzipan, cookies, pralines, disks, soufflés, molten treats, cakes, cupcakes, and chocolate chips. It also teaches you about the different types of decorations that can be made from chocolate, such as chocolate bases, tubes and figures.
Lastly, the course focuses on a very important aspect of the process of manufacturing chocolate, which is the supply chain: how to find the best supplier, how to maintain a healthy relationship with your suppliers, what kind of networking is needed, and what perks you can offer to suppliers.
This Course would suit
Around the world, chocolate is one of the leading favourite foods. In fact, there are so many different types of chocolate that it wouldn't be wrong to say that there is a type for everyone. There is your classic milk chocolate, dark chocolate and white chocolate, and then there are all these wonderful fusions of different flavours that excite the palate. Many chocolates also have different additions; some have a rich caramel filling while others are stuffed with almonds. Across the world, you will find modifications made to the same basic kind of chocolate. China and Japan are famous for the wonderful, and sometimes-eccentric, flavour combinations they have created, such as chocolate flavoured with green tea.
Qualification obtained
The Chocolate Making Business Diploma Course will take you up to 150 hours to complete working from home. There is no time limit for completing this course, it can be studied in your own time at your own pace.
This course is certified by the IANLPC (International Association of NLP & Coaching) and the IAHT (International Alliance of Holistic Therapists), both of which are internationally recognised organisations. The IAHT certify personal development, health, fitness and nutrition courses. The IANLPC is a global support network for NLP Professionals and coaches, including the fields of Life Coaching, Hypnotherapy Business Coaching, Leadership, Nutritional, CBT, Personal Development and Holistic Therapy.
About the provider
The Centre of Excellence
"Our mission is to inspire you to live your dream life"

Whether you're looking to learn a new skill, to gain a qualification for a new career or to start a new business, Centre of Excellence can help you to achieve your goals and get to where you want to be. Our reputation has thrived by word of mouth; to us we couldn't ask for a better way to inform every
Share this course