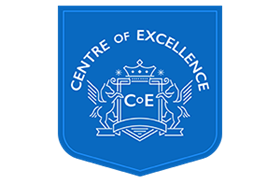 centre of excellence
Piccadilly Plaza
Manchester City Centre
Manchester

Tell A Friend
Children's Party Planner Diploma Course
Whats Involved
13 Modules
Certified Course
Online study
Tutor support
No time limit for completing your course
150 hours of study
The party planning industry is currently booming, with every child looking to celebrate their special day in a special way a new business opportunity has arisen!
This comprehensive course will teach you everything that you need to know about how to successfully plan and put together parties for children, whether its a themed party at home or a party held in a play centre or in a marquee. If you have good organizational skills, work well under pressure and love the excitement of a good party then this career path could be perfect for you. Party planning is an ideal career opportunity for anyone that likes the idea of working from home, running their own business, managing their own time and their own week. If you have children yourself then this type of business can easily be managed around your family commitments and can bring in a very lucrative income if you're willing to put in the time and commitment to making it a success.
As birthdays and other special events hold a great significance for children and their parents, it's important to know how to make children feel special and for everyone to feel relaxed on the big day and to have fun. The whole party planning process has become a big business opportunity as party planners are increasingly being hired for parties and special events as parents wish to relieve themselves of the stress and burden of planning the perfect party.
This Course would suit
People who want to run their own children's party business, events planners would also benefit from this course. Parents who want to create some magic around their own children's parties would also find this course very helpful.
Qualification obtained
This course may take you up to 150 hours to complete working from home. There is no time limit for completing this course, it can be studied in your own time at your own pace.
This course is certified by the IANLPC (International Association of NLP & Coaching) and the IAHT (International Alliance of Holistic Therapists), both of which are internationally recognised organisations. The IAHT certify personal development, health, fitness and nutrition courses. The IANLPC is a global support network for NLP Professionals and coaches, including the fields of Life Coaching, Hypnotherapy Business Coaching, Leadership, Nutritional, CBT, Personal Development and Holistic Therapy.
About the provider
The Centre of Excellence
"Our mission is to inspire you to live your dream life"

Whether you're looking to learn a new skill, to gain a qualification for a new career or to start a new business, Centre of Excellence can help you to achieve your goals and get to where you want to be. Our reputation has thrived by word of mouth; to us we couldn't ask for a better way to inform every
Share this course