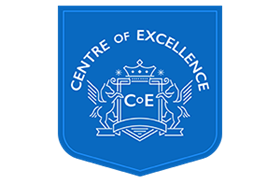 centre of excellence
Piccadilly Plaza
Manchester City Centre
Manchester

Tell A Friend
Card Making Business Diploma Course
Whats Involved
9 Modules
Certified Course
Online study
Tutor support
No time limit for completing your course
150 hours of study
The Card Making Business Diploma Course will equip the readers with all the knowledge, information, insight and tools that they need to start their own card making business.
Including, understanding the business, design and create cards for different occasions and create a portfolio, how to set up and market your business, legal aspects and affairs, and more – everything you need to know about this creative and lucrative business.
The Card Making Business Diploma Course begins by explaining what exactly is in a card, why cards are important, the different types of cards that are available and in use today, as well as the different mediums that cards are presented on.
The course then moves on to discussing how an individual can get started, in terms of setting goals, choosing a niche, choosing materials, marketing the products, as well as ensuring quality control. From here the course focuses on the different skills that go into making a card, such as making and using stamps and inks, embossing, decoupage, paper crafting, making boxes and envelopes and determining how to position flowers and other add-ons onto the cards.
Students learn how to develop his or her portfolio, and covers topics such as eye-catching designs and their importance, the right way of marketing and the need to keep a record of all the individuals who have received the portfolio and provided feedback on the designs of the cards.
You will look at business matters, such as the pricing of the products, how to sell them, how to market them, and the importance of organisational skills for the card making business. The legal aspects and affairs that an individual thinking of starting a card-making business should be cognizant of.
We look at how to sell on the popular online retail sites, Etsy and Amazon, how a card making business should go about building its customer base and what kind of promotional offers can be provided, without going into a loss.
This Course would suit
This course is suitable for anyone interested in the subject matter, as students will be guided through all the skills needed to make cards and a successful business. The course will also be of interest to existing crafters who may already know the basics and may already have produced cards for friends and family and want to create a business from these skills or those with the capital to invest in a business hiring crafters and designers to create the work but want to understand how to create a business around their output.
Qualification obtained
The Card Making Business Diploma Course will take you up to 150 hours to complete working from home. There is no time limit for completing this course, it can be studied in your own time at your own pace.
This course is certified by the IANLPC (International Association of NLP & Coaching) and the IAHT (International Alliance of Holistic Therapists), both of which are internationally recognised organisations. The IAHT certify personal development, health, fitness and nutrition courses. The IANLPC is a global support network for NLP Professionals and coaches, including the fields of Life Coaching, Hypnotherapy Business Coaching, Leadership, Nutritional, CBT, Personal Development and Holistic Therapy.
About the provider
The Centre of Excellence
"Our mission is to inspire you to live your dream life"

Whether you're looking to learn a new skill, to gain a qualification for a new career or to start a new business, Centre of Excellence can help you to achieve your goals and get to where you want to be. Our reputation has thrived by word of mouth; to us we couldn't ask for a better way to inform every
Share this course