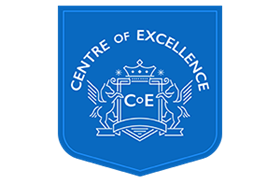 centre of excellence
Piccadilly Plaza
Manchester City Centre
Manchester

Tell A Friend
Candle Making Business Diploma Course
Whats Involved
9 Modules
Certified Course
Online study
Tutor support
No time limit for completing your course
150 hours of study
Candle making can be a fun and exciting hobby. Making beautiful candles is definitely lots of fun. Plus, this hobby gives you a chance to also make lovely ornamental candles that can be used for decorating your own home; they can also make great presents too.
If you are passionate and really enjoy making candles, you could certainly consider pursuing this exciting hobby as a full-time career by setting up your own candle making business. If you're dedicated to making your new business a success then this detailed candle making course will guide you on the various steps and materials involved in candle making.
Students will learn about the basic candle making methods, different kinds of wax and various types of wicks. You will learn all about the safety precautions you need to take while making candles, and will also be educated about ways to make your workplace safe.
You will learn about how to roll the candles, pour them, make your own wax sheets, make different candle shapes, experimenting with colours and information on containers and additives. Students will be guided how to safely dip the candles and will also discuss the candle burning process. You will learn about lots of other candles, such as birthday candles, hand moulded candles, beaded candles, scented candles, Danish tapers, beeswax candles, multi-wick candles, twisted tapers, themed and floating candles.
Find out how you can set up your own business with information on where to find the necessary supplies and equipment. You will learn about the different marketing techniques required for promoting your business and creating a successful business.
This Course would suit
By the time you finish this course, you will have a complete comprehensive step-by-step guide showing you how to make beautiful candles and how to build a successful business following your new candle making passion.
Anyone with a passion for candles who would like to make a business out of candle making or sell your candles to business owners.
Qualification obtained
This course will take you up to 100 hours to complete working from home, there is no time limit to complete your course, it can be studied in your own time at your own pace. Up on completion of the course assessment questions you will receive your Candle Making Business Diploma certificates from the Centre of Excellence.
This course is certified by the IANLPC (International Association of NLP & Coaching) and the IAHT (International Alliance of Holistic Therapists), both of which are internationally recognised organisations. The IAHT certify personal development, health, fitness and nutrition courses. The IANLPC is a global support network for NLP Professionals and coaches, including the fields of Life Coaching, Hypnotherapy Business Coaching, Leadership, Nutritional, CBT, Personal Development and Holistic Therapy.
About the provider
The Centre of Excellence
"Our mission is to inspire you to live your dream life"

Whether you're looking to learn a new skill, to gain a qualification for a new career or to start a new business, Centre of Excellence can help you to achieve your goals and get to where you want to be. Our reputation has thrived by word of mouth; to us we couldn't ask for a better way to inform every
Share this course