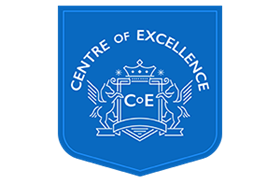 centre of excellence
Piccadilly Plaza
Manchester City Centre
Manchester

Tell A Friend
Cake Making Business Diploma Course
Whats Involved
6 Modules
Certified Course
Online study
Tutor support
No time limit for completing your course
150 hours of study
If you love making cakes and you've had people say "You should sell these!" then why don't you? From this course you'll master the fundamentals of business, from the logistics of setting up to creating a business plan, pricing your products and figuring out how best to market your delicious offerings. New to cake-making? No problem, the course also offers several basic to advanced recipes for you to try out!
Setting up your own business can be an exciting time, but it can also be quite daunting when you are faced with the legalities, different types of business structure, forming an effective business plan, and even deciding on a name! The Cake Making Business Diploma Course simplifies these processes, taking you step-by-step through each, using simple language that anyone can understand.
Before opening your doors, you need to make sure you have all the practicalities sorted out. The course runs through all the equipment and types of workspaces you will need to work effectively and efficiently for the kind of business you are running. You will learn how to manage your money and the importance of having a website, even if you don't intend to sell online, and what this should include.
As with any business, it's important to create a niche product – something that you specialise in and are known for being the best at and can become the go-to business for that product. The Cake Making Business Diploma Course discusses the importance of having a niche and how to go about finding yours. Part of this will involve competitor analysis, possible upskilling, creating a product line, and understanding the importance of sourcing great ingredients, even if they cost a little more and money is tight. The course also offers several suggestions for niches that could work for you or that may inspire you to find your own.
With all the paperwork out of the way, your business set up, and your niche chosen and perfected; it's time to sell, but how? You'll learn how to work out what you should be selling your cakes for to make a profit without pricing yourself out of the market. The course also explains how to develop a goal-driven marketing plan that you can monitor and the considerations you need to make when choosing packaging for your delicious treats.
As well as explaining how to formulate an effective marketing plan, the Cake Making Business Diploma Course also provides advice on how to find your first clients and nurture your relationships with them. You'll discover how to get your cakes and your name out there, both physically, by selling at markets and fairs, and virtually, by keeping your website updated and promoting yourself with social media.
If you're new to cake-making or you wish to diversify your offerings, the course also includes recipes for a variety of cakes, along with tips on techniques. These range from basic cake types, through to advanced and specialist cakes and cake decorating.
This Course would suit
The purpose of this course is to give cake-makers a practical guide to creating a business. You will receive guidance through each area of setting up, running, and growing a successful cake-selling business.
Cake-making newcomers who would like to begin their journey from creating their first cake to establishing a thriving business are also welcome. The course includes several basic to advanced recipes and techniques, which will take you through making various types of cakes before you move on to create a business selling them.
Qualification obtained
Accreditations
The Cake Making Business Diploma Course will take you up to 150 hours to complete working from home, you also receive your own tutor for full tutor support when completing the course. There is no time limit for completing this course, it can be studied in your own time at your own pace.
This course is certified by the IANLPC (International Association of NLP & Coaching) and the IAHT (International Alliance of Holistic Therapists), both of which are internationally recognised organisations. The IAHT certify personal development, health, fitness and nutrition courses. The IANLPC is a global support network for NLP Professionals and coaches, including the fields of Life Coaching, Hypnotherapy Business Coaching, Leadership, Nutritional, CBT, Personal Development and Holistic Therapy.
About the provider
The Centre of Excellence
"Our mission is to inspire you to live your dream life"

Whether you're looking to learn a new skill, to gain a qualification for a new career or to start a new business, Centre of Excellence can help you to achieve your goals and get to where you want to be. Our reputation has thrived by word of mouth; to us we couldn't ask for a better way to inform every
Share this course