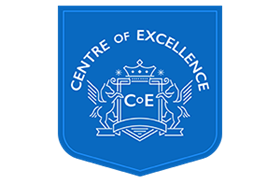 centre of excellence
Piccadilly Plaza
Manchester City Centre
Manchester

Tell A Friend
Business Management with Accountancy Diploma
Whats Involved
8 Modules
Certified Course
Online study
Tutor support
No time limit for completing your course
150 hours of study
Always thought you could manage a team or run your own business? We will help to prepare you so that your new business has the best possible start best chance of success.
It will inspire you and help you to avoid the common pitfalls and ensure success.
Full of ideas & advice!
This Course will teach you everything you need to:
Set up your business
Manage people
Create a dynamic department
This course will take you through the essential stages in starting your own business. If you're not sure what type of business you'd like to set up but feel that you might be a natural entrepreneur, this course should give you some ideas and inspiration. It covers all the legal requirements, how to manage your accounts and how to plan for the future. The course is designed to help you in the planning process so that you will be able to produce a thorough business plan to show a bank or potential investor.
This Course would suit
The first year in management and running a department or business can be the most challenging so you have access to the course and many free resources for as long as you need.
Qualification obtained
This course will take you up to 150 hours to complete working from home, you also receive your own tutor for full tutor support when completing the course. There is no time limit for completing this course, it can be studied in your own time at your own pace.
This course is certified by the IANLPC (International Association of NLP & Coaching) and the IAHT (International Alliance of Holistic Therapists), both of which are internationally recognised organisations. The IAHT certify personal development, health, fitness and nutrition courses. The IANLPC is a global support network for NLP Professionals and coaches, including the fields of Life Coaching, Hypnotherapy Business Coaching, Leadership, Nutritional, CBT, Personal Development and Holistic Therapy.
About the provider
The Centre of Excellence
"Our mission is to inspire you to live your dream life"

Whether you're looking to learn a new skill, to gain a qualification for a new career or to start a new business, Centre of Excellence can help you to achieve your goals and get to where you want to be. Our reputation has thrived by word of mouth; to us we couldn't ask for a better way to inform every
Share this course