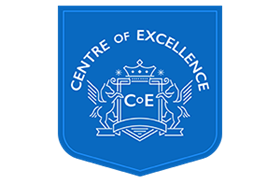 centre of excellence
Piccadilly Plaza
Manchester City Centre
Manchester

Tell A Friend
Blogging Business Diploma Course
Whats Involved
9 Modules
Certified Course
Online study
Tutor support
No time limit for completing your course
150 hours of study
Do you want to make money and sample free products just by writing great content? Then look no further, on this Blogging Business Course we provide you with the tools you need to establish a successful blogging business.
Although blogging has now been around for almost 20 years, it has only been in the past 10 that bloggers have started to make enough money from them to support themselves. The idea of making money writing content about topics you are passionate about is an attractive one, but there are many technicalities and nuances behind the process of starting a blog and earning profits from it that need to be understood, to be successful.
Students will learn a basic guideline for the topic, and definitions and terminologies that are good to know, as they are referred to later in the course.
You will be taken through the advantages of starting a blogging business, as well as how to achieve goals for your business and what you can expect from a future in the industry.
We will teach you how to set up your blogging business and provide you with all the tools you need to get going, by showing you the significance of having an audience and the importance of considering your target audience when creating your work. No matter the context, blogs are a form of information and should provide up-to-date, fresh content, so as to retain their readership.
The course shares with students how to keep content relevant and then moves on to gaining sponsors, and how this helps. We give you real life examples of people who have turned their blogs into businesses, with considerably profitable results.
You will learn helpful and in-depth guide lists and explains items things that will help your business, as well as steering you away from common pitfalls.
This Course would suit
The Blogging Business Course is for anyone who enjoys writing and has a passion for something in particular, a certain set of skills they can share, or a unique voice/point of view, and would like to take up a career in blogging, where they can work from home, enjoy what they do, and earn enough money to support themselves. This course also provides a great opportunity to create an additional income stream alongside full, part-time or freelance work.
Qualification obtained
The Blogging Business Course will take you up to 150 hours to complete working from home. There is no time limit for completing this course, it can be studied in your own time at your own pace.
This course is certified by the IANLPC (International Association of NLP & Coaching) and the IAHT (International Alliance of Holistic Therapists), both of which are internationally recognised organisations. The IAHT certify personal development, health, fitness and nutrition courses. The IANLPC is a global support network for NLP Professionals and coaches, including the fields of Life Coaching, Hypnotherapy Business Coaching, Leadership, Nutritional, CBT, Personal Development and Holistic Therapy.
About the provider
The Centre of Excellence
"Our mission is to inspire you to live your dream life"

Whether you're looking to learn a new skill, to gain a qualification for a new career or to start a new business, Centre of Excellence can help you to achieve your goals and get to where you want to be. Our reputation has thrived by word of mouth; to us we couldn't ask for a better way to inform every
Share this course